Moscow State Technical University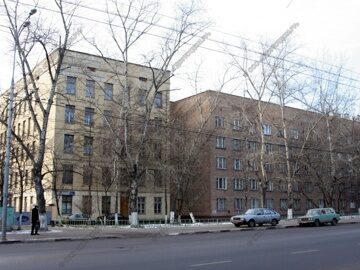 Moscow State Technical University "MAMI" is a large higher educational institution in Russia, training engineers and scholars for machine-building plants (also for car-and-tractor making plants), for research centers and firms dealing with design, manufacture, economics and marketing, service, diagnostics, certification and technical operation and maintenance of automobiles, tractors, their systems and aggregates. Every year about 18 thousand students study at 8 faculties which have full-time, part-time and extra-mural departments.
The teaching staff of the University consists of more than 700 highly-qualified specialists, including academicians and corresponding members of the Russian Federation Academy of Sciences and the branch academies, more than 130 Professors and Senior Doctors, more than 300 assistant-professors and Doctors of Sciences.
There are following faculties at the university:
Faculty of Automobile and Tractor Engineering:

The "Automobiles" Department
The Tractors Department
The "Diagnostic Equipment Designing and Automobiles' Diagnostics" Department
The "Design" Department
The Automation and Control Faculty:

"Automation and Microprocessors" Department
The "Complex Automation of Machine-Building" Department
The Designing - Technological Faculty:

The "Body-making and Pressure Treatment" Department
The "Ecology and Safety of Life Activities" Department
Faculty of Mechanical Engineering Technology:

The "Technology and Automation of Mechanical Assembly Production" Department
The "Standardization Metrology and Certification" Department
The "Automated Machine-Tool Systems and Tools" Department
The Economics Faculty:

The "Marketing and Management" Department
The "Economics and Production Organization" Department
The "Automobile and Tractor Engines"
The Transport Gas-Turbine Engines" Department
The "Automobile and Tractor Electric Equipment" Department
The "Electrical engineering and computer-aided Electromechanical Systems" Department
The "Strength of Materials" Department
Cities of training
"Our representatives"
Mr. Karwan H.F Jwamer
Kurdistan Region -Sulaimani-Iraq
Tell: +07701428111
P.O.Box 442
e-mail: jwameri1973@gmail.com