Moscow State University of Economics, Statistics and Informatics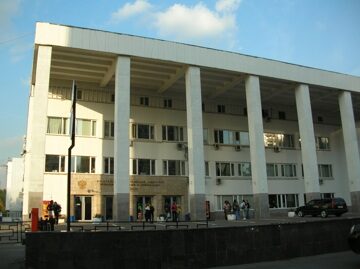 Moscow State University of Economics, Statistics and Informatics MESI is a leading higher education institution in Russia with a great experience in teaching with application of a wide range of traditional and latest information and telecommunication technologies and equipment. The University offers full-time, correspondence and part-time courses as well as intensive programmes of shorter period of studies with application of distance learning technology.
MESI is the participant of European integration activities in the frames of Bologna process (joint study programs, academic mobility). Integration to European Educational Area will give the students a chance to obtain the diploma supplement or foreign partner university diploma on the basis of MESI. International activity of MESI in the field of education and science helps to promote University as a European one.
Educational services of the university are guided by the international level. Since 2005 a two-level system of training has been included.
MESI is an innovative, educational and scientific complex, uniting 12 regional branches, 90 representative offices and more than 100 regional partners in Russia, CIS and other countries.
MESI has a comfortable 16-floor hostel that accommodates up to 700 students.
The structure of the university includes 5 institutes. They are:
Institute of Management
Institute of computer technologies
Institute of economics and finances
Institute of Law and Humanities
Institute of continuing education
Institute of masters training
Institute of further education
Specialities:
Business-informatics
Information security
Applied informatics
Personnel management
Economics
Psychology
Linguistics
State and municipal administration
Innovatics
Mathematical security and administration of information systems
Psychological and pedagogical education
Jurisprudence
Commerce
Management
Informatics and computing technics